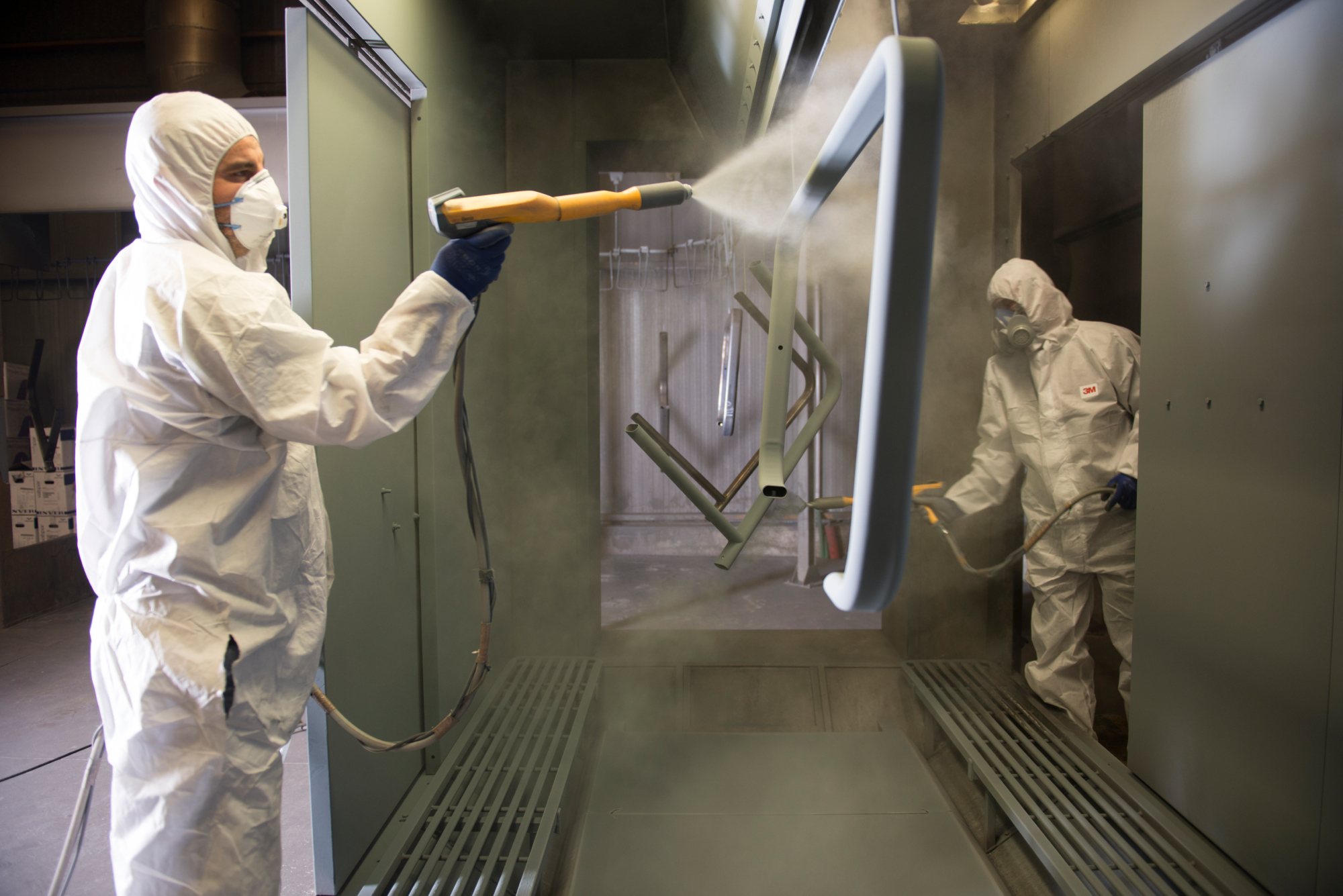 The painting of metal tubes
Our powder coating chain offers a complete service with a wide choice of powders in stock for customizing colors and finishes.
Grinand paints your tubes
As an aspect paint or a corrosion protection, our powder coating line offers our customers the most complete service possible.
Our wide range of powder in stock gives our customers the choice on both colors and renderings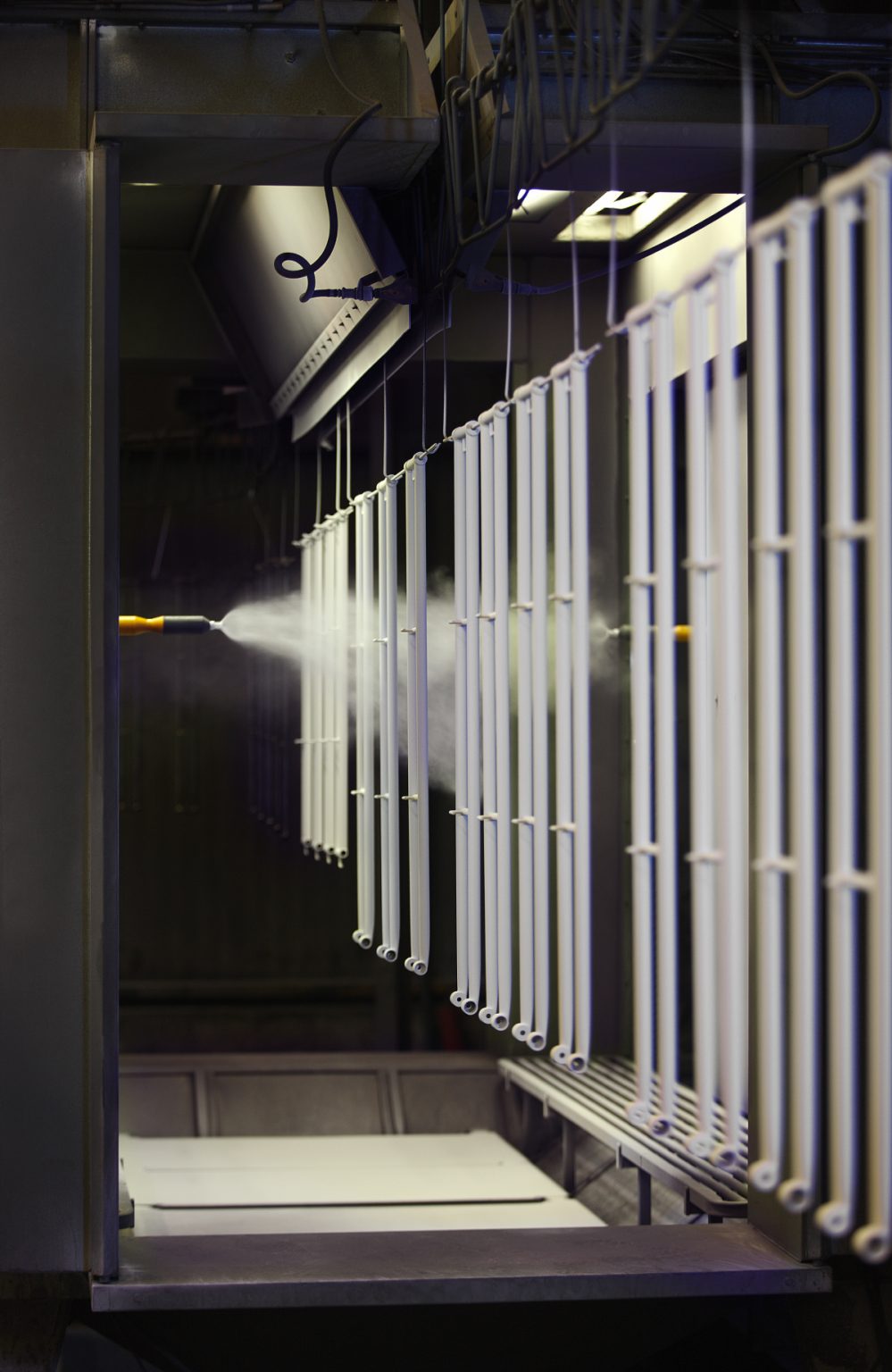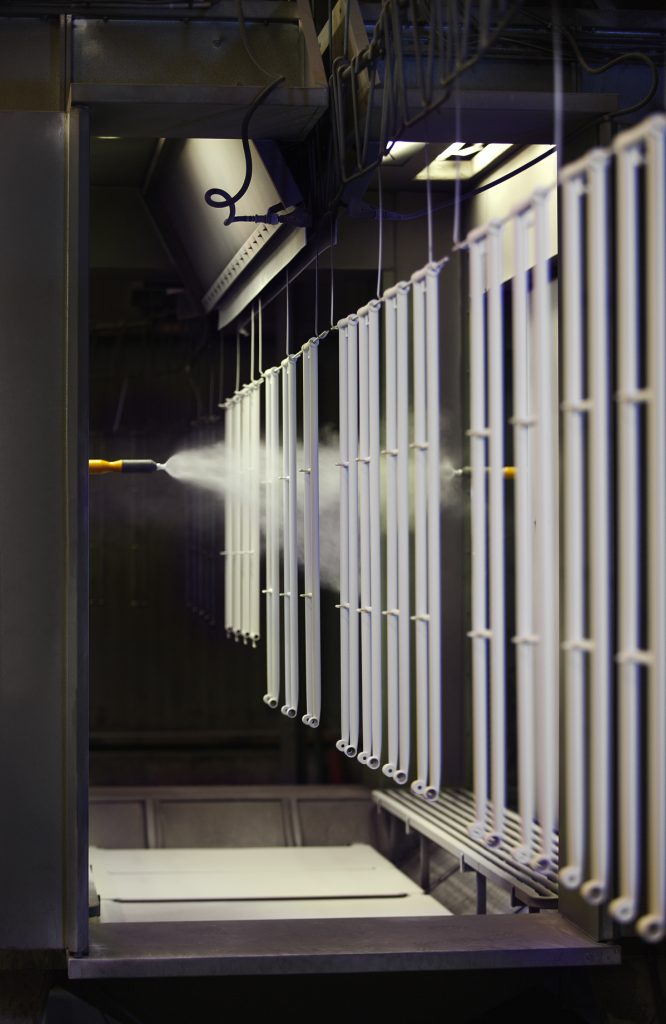 The 4 steps of our 100m long powder coating line:
1

Washing
1st active bath with degreaser and phosphating
2nd bath rinsing city water
3rd bath rinsing water osmosis
2

Drying
3

Manual painting
Painting with 2 operators face to face
4

Stoving
Stoving in ovens, 20min at 180°C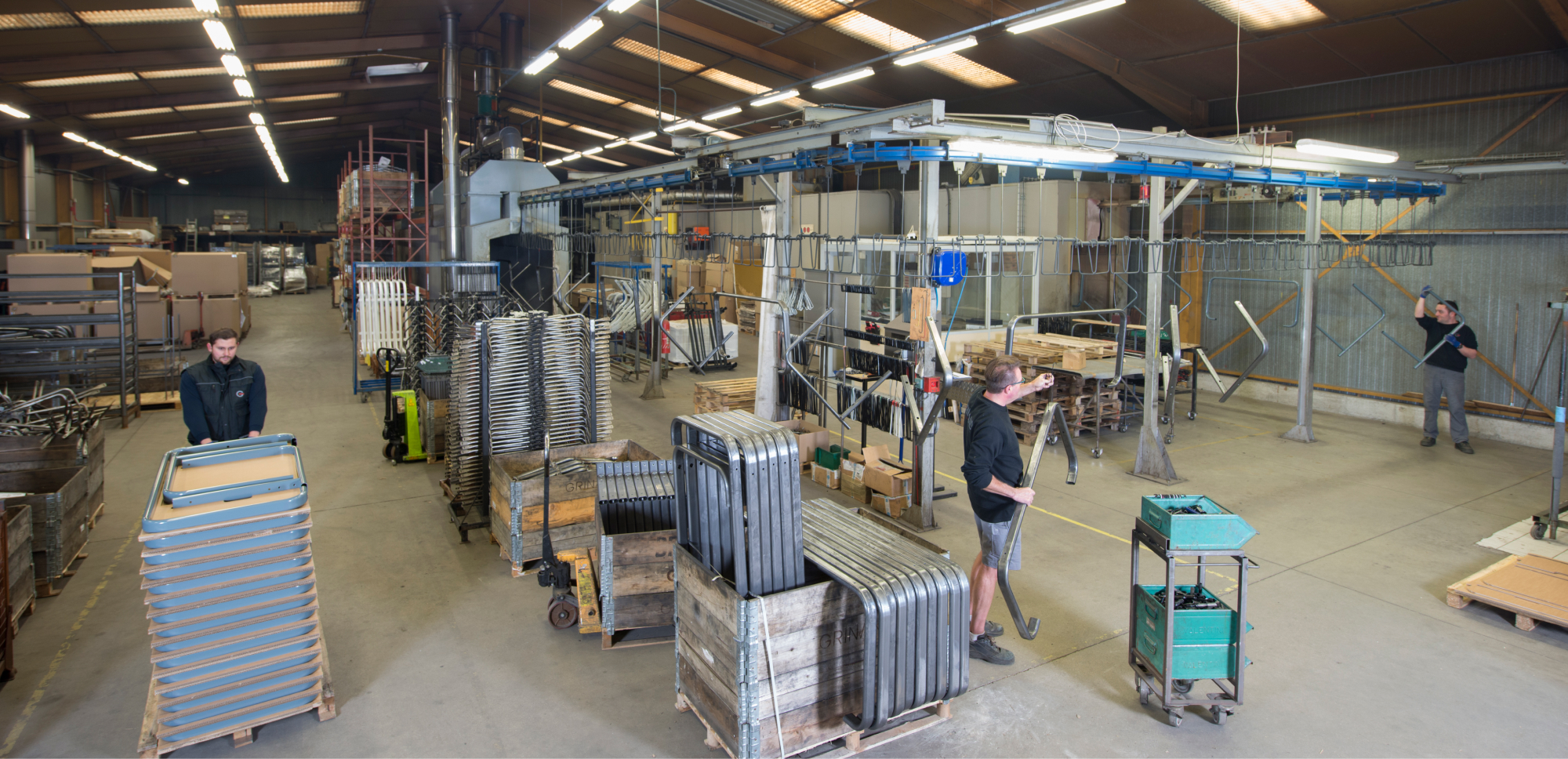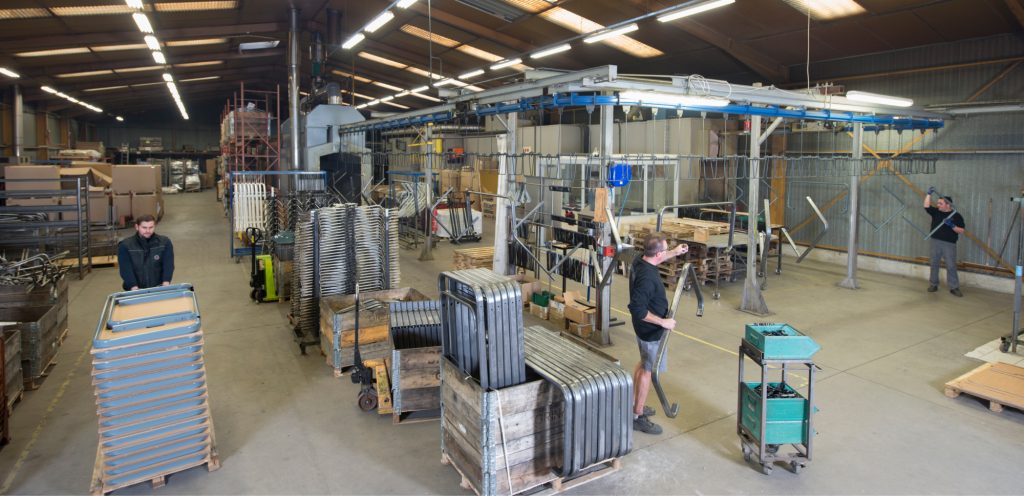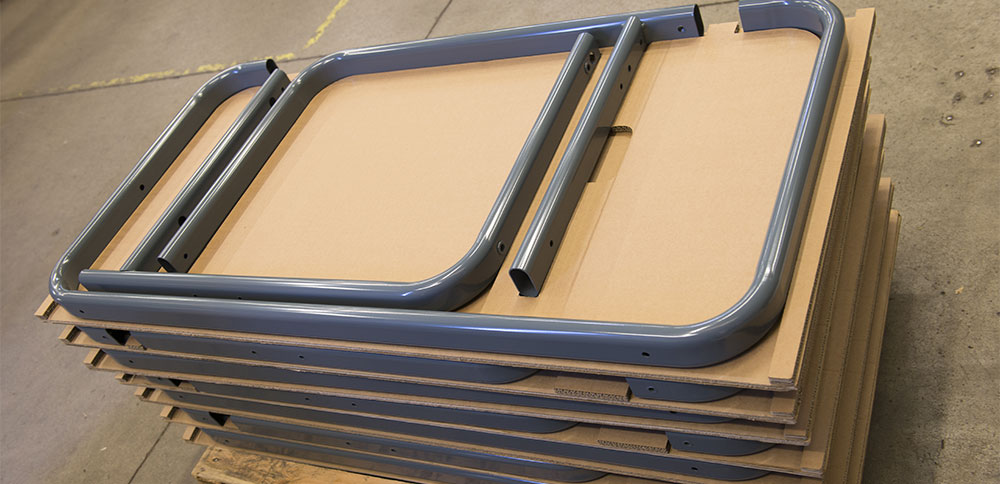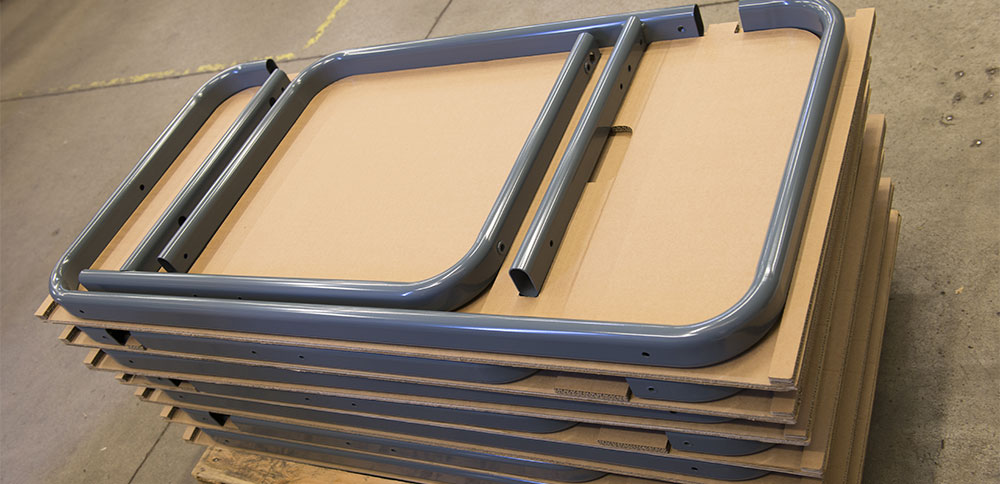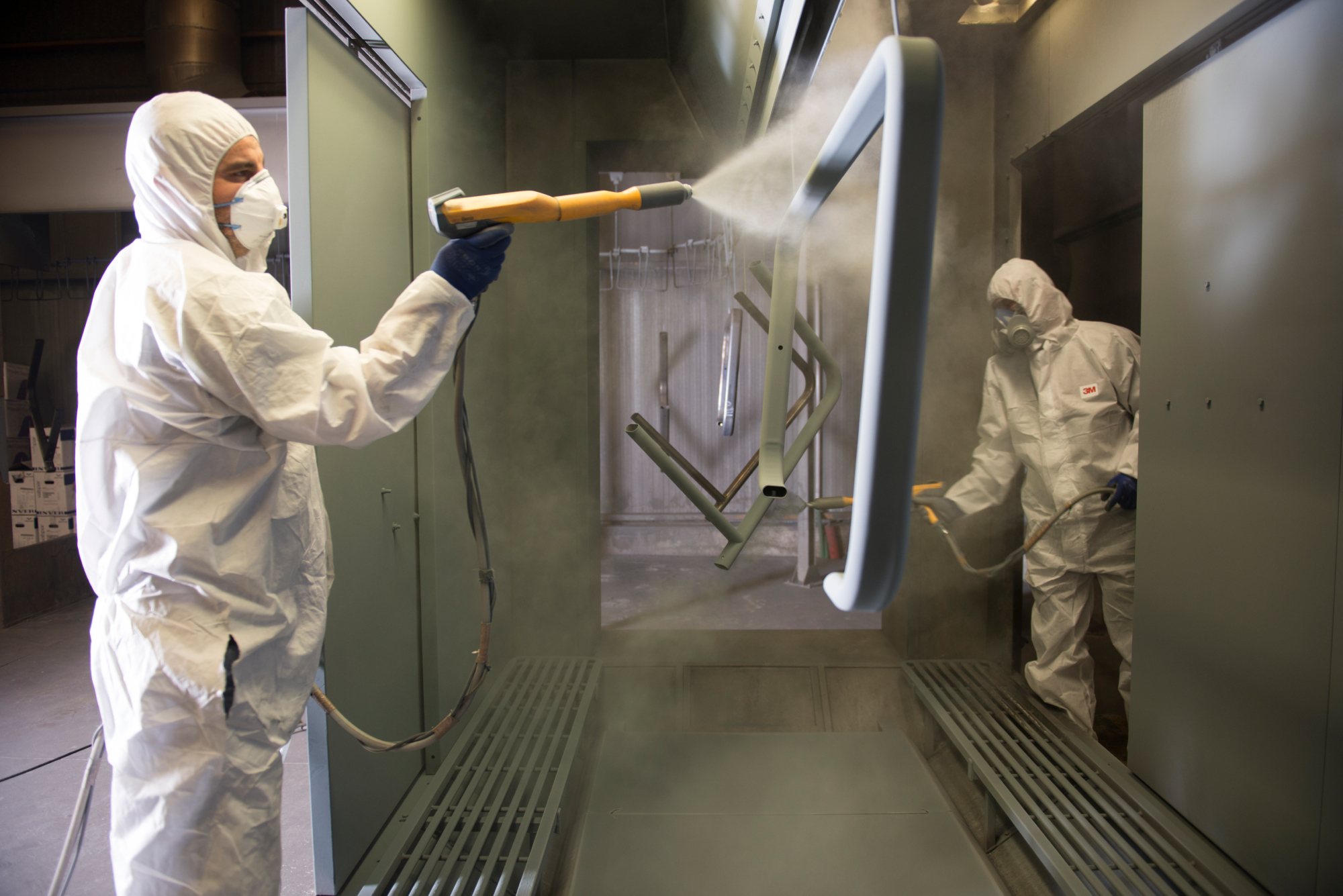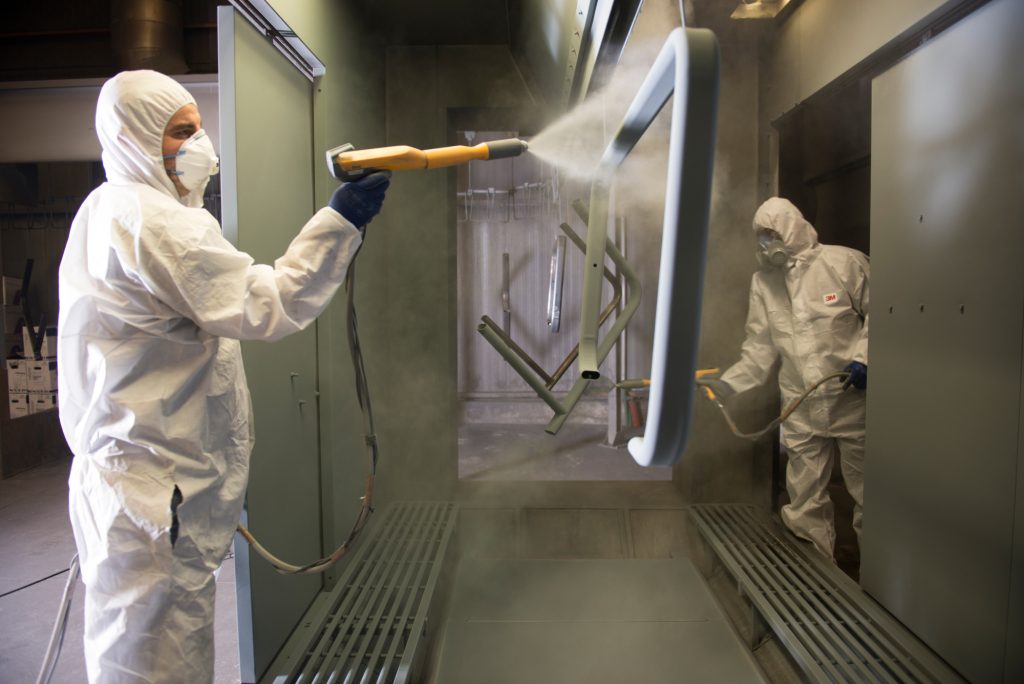 You have a project ?
As part of a new project or to have a point of comparison with your current suppliers, we remain at your disposal to study all your requests.
Quote request