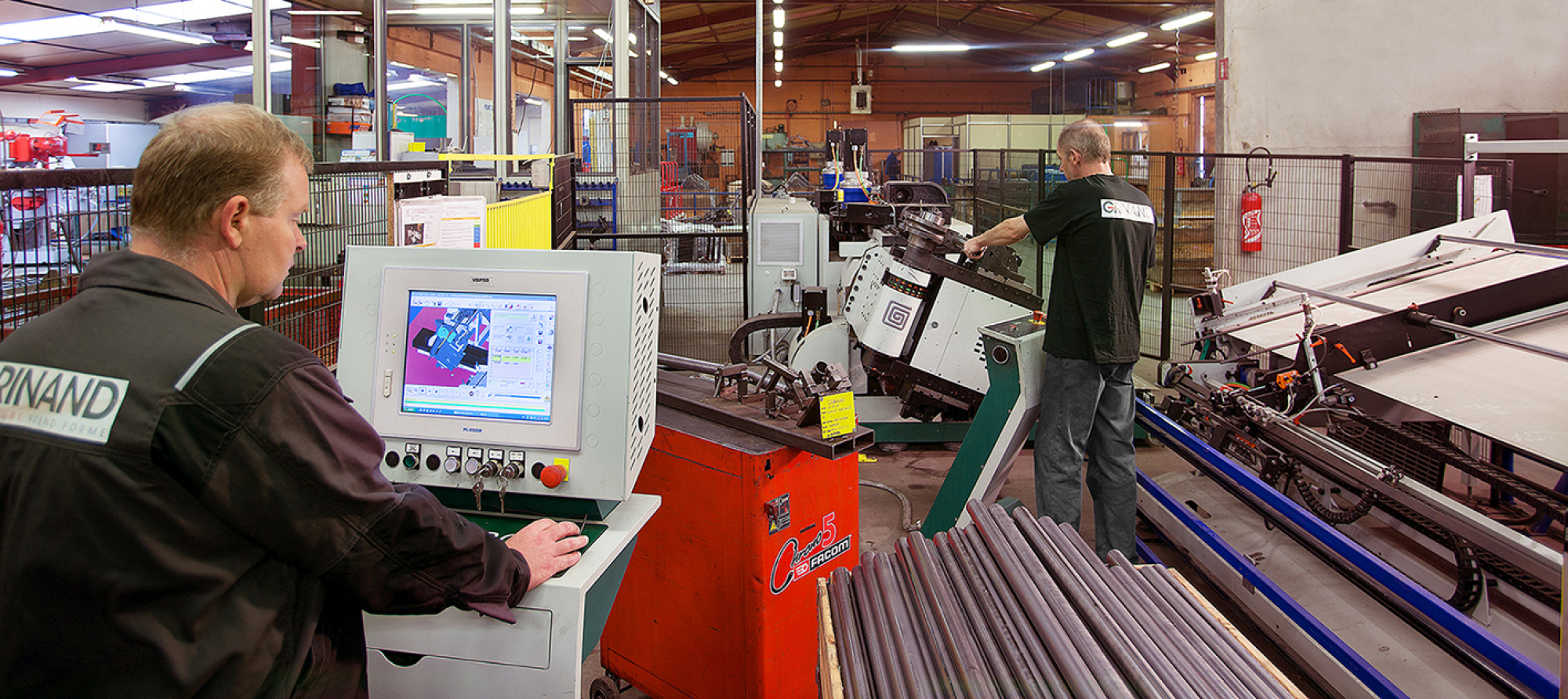 Bending metal tubes
Equipped with two fiber optic tube lasers, we have the capacity to achieve all of our flow rates very precisely on steel, stainless steel, aluminum or brass. The ability we have to anticipate the elastic deformation of metals allows us to machine the drilling and notching before using one of our 4 benders with a capacity of Ø6 to Ø100mm.
Grinand bends your tubes
We are equipped with four benders including BLM Elect 100mm, all electric, and an E-turn Ø40mm.
These multi-axis machines allow complex tube bending, all supported as the laser by a dedicated software including the calculation of time and collision detection.
In addition, we have the ability, internally or externally, to perform any kind of milling after bending.
This allows us to offer the complete integration of the manufacturing process in the case of complex operation to be performed after bending.

You have a project ?
As part of a new project or to have a point of comparison with your current suppliers, we remain at your disposal to study all your requests.
Quote request